The use of the aforementioned product is among precautionary measures outlined by authorities to help protect oneself from contracting the disease.
Many Ghanaians, including newsmakers; Nana Aba Anamoah, Michael Oti Adjei among others have resorted to social media to castigate some traders who have taken advantage of the pandemic to enrich themselves.
Currently, hand sanitizers are being sold at exorbitant fees at various business hubs due to the high demand for the product on the market.

Ghanaians have since complained about the high cost of disinfectants and speaking on this, President of the Ghana Union of Traders Association (GUTA), Dr. Joseph Obeng intimated, that there is nothing wrong with traders charging exorbitant fees on sanitizers and other products like wet wipes and tissues, something he believes is not a deliberate measure by these traders.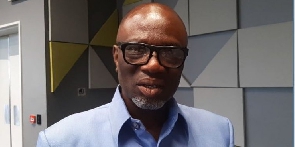 Justifying his claim, he said "If you know what sales are, we have this theory of demand and supply. Normally the driving factor is there. If there is a shortage of goods, automatically prices go up, it's a natural sequence so that one is not a deliberate measure by anybody."
source:https://www.ghanaweb.com/GhanaHomePage/business/GUTA-defends-hand-sanitizer-price-increase-896680